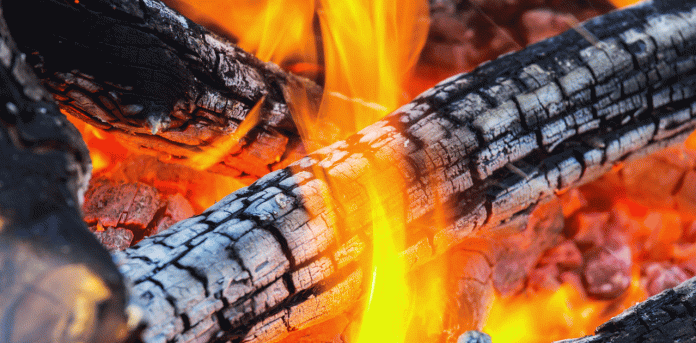 Marshfield, WI (OnFocus) Warming temperatures brings back one of summer's favorite pastimes – a backyard fire.
While the Marshfield Fire and Rescue Department doesn't issue fire permits, there are guidelines for residents to follow regarding recreational fires.
City ordinance requires the fire to be at least 30 feet from any flammable object, such as wood fences, structures, patios, and standing brush. Fires should use clean, dry wood not ignited by flammable liquid. Residents should not burn leaves, trash, rubber, plastic, leather, or petroleum based materials.
Though not mentioned in the ordinance, a smoke complaint from a neighbor unfortunately means the fire will need to be extinguished. This rule applies even though a resident may be following all rules regarding fire burning.
"If somebody is complaining about the smoke and we have to show up, generally we're going to make that persona extinguish that fire. It can't be a nuisance," said Pete Fletty, Deputy Chief of Fire Prevention.
The fire department gets many smoke complaints during the spring and summer. Those with a complaint can call the fire station and remain anonymous.
Recreational fires need to be in a fire pit or non-flammable container, but do not need a cover. With any fire, it's always a good idea to have handy a method for extinguishing it.
"It never hurts to have a hose out and ready just in case, especially if it's a little bit dryer," said Fletty. Before heading in for the night, double check to see if the fire is completely out. "Make sure you put enough water on there and move around the active coals."
During dry periods, the fire department will enforce statewide burning bans, which prohibit even recreational fires. These bans are announced through the DNR or through Nixle text alerts, which can be signed up for by texting the local zip code to 888777.
Surrounding townships may require a burn permit for non-recreational fires. Visit municipal websites or call the fire department in these areas to learn more about the local burning requirements. Look for Smokey the Bear signs outside these fire departments to find out the fire danger level.
Marshfield Fire Ordinance
Sec. 6-31. Outdoor fires.
(1) Recreational fires are defined as open outdoor fires used solely for the purpose of personal enjoyment and/or food preparation.
(2) Recreational fires shall not be located closer than 30 feet to other flammable and combustible objects such as wood fences, open fields, standing brush, dried grass, structures, patios/decks, outbuildings, and similar improvements or hazards.
(3) Recreational fires shall consist of only dry, clean wood and not be ignited by the use of flammable and combustible liquids. Materials for recreational fires may not include rubbish, garbage, trash, any material made of or coated with rubber, plastic, leather, or petroleum based materials and may not contain flammable or combustible liquids.
(4) Smoke complaints as a result of a recreational fire shall be grounds for extinguishment.
(5) Recreational fires shall be in a fire pit or other nonflammable containment, and may not be any larger than 36 inches in diameter.
(6) The fire and rescue department may prohibit any or all recreational and other fires when atmospheric conditions or local circumstances make such fires hazardous.
(7) On such occasions when the fire chief or his designee, or deputy chief for fire prevention executive of the Marshfield Fire and Rescue Department declares a dry season and establishes special regulations on the use of any form of fire or smoking materials, the Marshfield Fire and Rescue Department shall have the authority to assist in the enforcement of such regulations.
(8) No charcoal burners or gas grills shall be kindled or maintained on combustible balconies or within ten feet of combustible patios on ground floors. This shall not apply to one and two-family dwellings.
(9) Every commercial incinerator and commercial barbecue fireplace shall be equipped and maintained with a spark arrestor and shall be maintained in good working order and repair at all times.
(Code 1982, § 5.18)