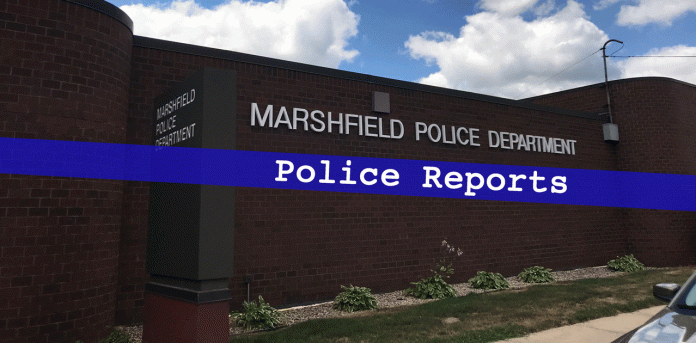 Marshfield Police Department Police Reports
2.22.19 at 1533 (reported): The complainants reported their vehicles were parked in a municipal parking lot. Snow fell from the second story roof of a property onto their vehicles, causing significant damage. The vehicles were unoccupied and both are insured.
2.18.19 at 2200: Victim reported that her grill was taken from the outside of her residence by an unknown person(s). Local recycle yards were notified and the area was photographed. At this time there are no suspects.
2.16.19 at 11:30: Complainant advised her husband, a 38 year-old Chili male, pushed her into a wall and broke her cell phone during an altercation. The complaint also advised the 38 year-old male was intoxicated and made threats to law enforcement. After further investigation, P&P was contacted and a misdemeanor warrant was placed on the male. Officers attempted contact with the 38 year-old but the male party would not answer the door. A request for charges for battery domestic related and criminal damage to property will be sent to the Wood County District Attorney's Office. The male was later arrested on 2/17/19 at 2245 hours and taken to Wood County Jail.
2.01.19 at 13:41 (reported): Complainant reported that he exchanged money for a vehicle and has not received the vehicle. Complainant said he has been working with a Wisconsin Rapids male for a private sale. The male also said there is a civil court case continuing to regain the money lost. While speaking with the complainant the male called and explained he will receive the money lost by the end of the week.