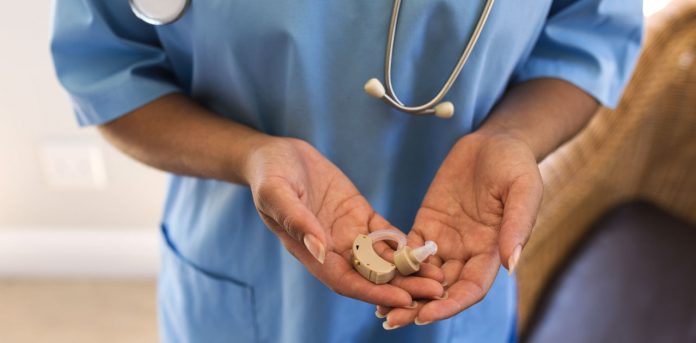 Business Profile: The Hearing House
Chances are you either know someone who suffers from hearing loss or you yourself have trouble hearing. That's where The Hearing House comes to the rescue.
Todd Beyer, owner of The Hearing House, is a Board-Certified Hearing Instrument Specialist who has been licensed to sell hearing aids for 20 years. He is also president of the WI Alliance of Hearing Professionals and president of the International Hearing Society. There are two other hearing specialists; Karen Beyer, who is licensed to sell hearing aids and Mary Sue Kauer, who is a Hearing Instrument Specialist.
Today's technology has brought many new advances to hearing aids. The Hearing House specializes in multiple types of hearing aids, including Bluetooth-enabled hearing aids which allow individuals to connect their hearing aids to various devices for improved sound quality straight from the Bluetooth-enabled source.
Not interested in a Bluetooth hearing aid? The Hearing House also offers other styles and types of hearing aids. For example, The Hearing House sells Signia Hearing Aids which are rechargeable, and Starkey Hearing Aids which have the ability to track body and brain health. With a 60-day, 100% money back guarantee, The Hearing House is sure to have what you need.
With convenient hours and parking, The Hearing House can be found at its locations in Neillsville, Colby, Wausau and Marshfield. Visit thehearinghouse.com or call 715-406-4300 for more info.