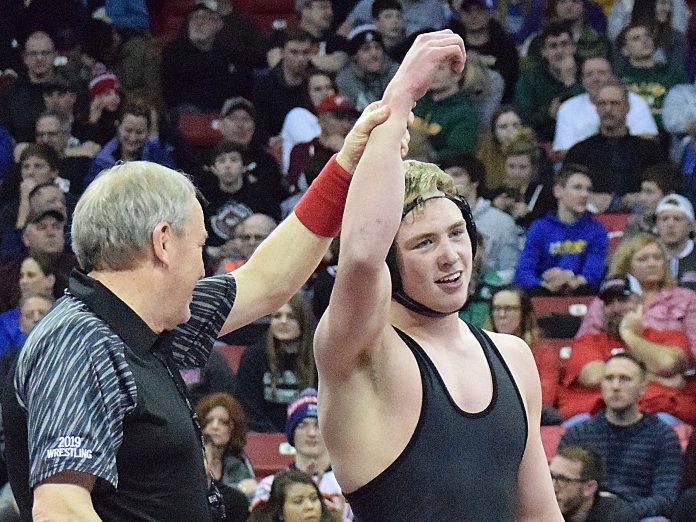 The Wisconsin Wrestling Coaches Association and WiWrestling.com have announced its Academic All-State Teams for the 2018-19 season.
Stratford landed 10 and Marshfield had three athletes earn all-state honors.
Wrestlers are chosen based on their cumulative high school grade-point average, which must be at least 3.0, and success in the sport during the past season. To be nominated, wrestlers had to have won at least 60 percent of its varsity matches in a minimum of 10 matches. The athletes' GPA was multiplied by 100 and they were given one point per victory, along with bonus points based on the WIAA State Individual Wrestling Tournament final standings.
First team, second team and honorable mention teams were picked for each class – senior, junior, sophomore, freshman.
Stratford's Dylan Schoenherr was named to the first team for the senior class, while Max Schwabe, Devin Dennee and Trevor Dennee of Stratford were named to the first team for the junior class. Gavin Drexler was a first-team honoree for the freshman class.
Stratford's Mavrick Licciardi and Manny Drexler, and Marshfield's Tanner Kanable were on the senior second team.
Marshfield's Nolan Hertel and Caden Pearce, and Stratford's Derek Marten and Trevor Steiner were on the senior honorable mention team, and Stratford's Oscar Telschow was on the junior honorable mention team.