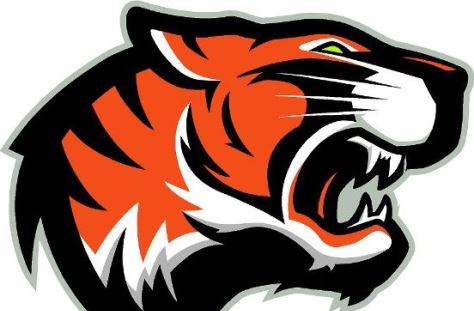 AUBURNDALE – Stratford scored at least three runs in its first four at-bats on its way to a 13-2 win over Auburndale in a Marawood Conference South Division baseball game Friday at Auburndale High School.
Stratford scored four times in the top of the first and added three runs in the second, third and fourth innings to blow past the Apaches.
Stratford is now 11-2 overall and 7-1 in the Marawood South, remaining in a tie for first place with Marathon with two games remaining. The Tigers play at Wisconsin Rapids Assumption on Tuesday and host the Royals on Thursday to finish its conference schedule.
Eli Drexler went 3-for-3, scored three times and drove in a pair of runs, Chandler Schmidt had two hits and three RBIs, and Colten Schillinger, Dawson Moen and Kade Ehrike each had two this and two RBIs for Stratford. Ty Pankratz also had a pair of hits for the Tigers, who had 14 in all.
Pankratz was the winning pitcher, throwing three innings, and Schmidt pitched the final two, combining on a two-hitter for Stratford.
Auburndale (3-8, 2-6 Marawood South) plays at the Wittenberg-Birnamwood Triangular, along with Northland Pines, on Saturday. The Apaches finish their Marawood South schedule with games against Wausau Newman Catholic next Tuesday at home and Thursday on the road.
Tigers 13, Apaches 2
Stratford 433 30 – 13 14 2
Auburndale 002 00 – 2 2 1
WP: Ty Pankratz. LP: Cooper Weinfurter.
SO: Pankratz (3 inn.) 2, Chandler Schmidt (2 inn.) 1; Weinfurter (3 inn.) 1, Kaden Hoffman (2 inn.) 0. BB: Pankratz 1, Schmidt 1; Weinfurter 0, Hoffman 3.
Top hitters: S, Eli Drexler 3×3, 2B, 3 runs, 2 RBIs; Schmidt 2×4, 3 RBIs; Colten Schillinger 2×4, 2B, 2 runs, 2 RBIs; Dawson Moen 2×3, 2 2Bs, 2 runs, 2 RBIs; Kade Ehrike 2×2, 2B, 2 RBIs; Matt Handrick 2 runs; Pankratz 2×3; Mavrick Licciardi 1×2, 2 runs.
Records: Stratford 11-2, 7-1 Marawood Conference South Division; Auburndale 3-8, 2-6 Marawood South.