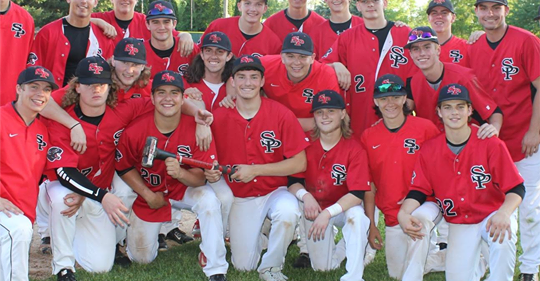 The SPASH Panthers made another huge jump this week in the Wisconsin Baseball Coaches Association/wissports.net coaches poll. The Panthers moved up four spots from No. 10 to No. 6 after breaking into the rankings last week. There was some movement at the top in Division 1 as well with Janesville Craig moving into the top spot, Burlington dropped one spot to two, and Kimberly moved up a spot to three.
In Division 4 Athens dropped out of the rankings for the first time since April 30th of 2018. Athens is currently the defending state champions in Division 4 but lost at Rib Lake on Tuesday 8-7 before defeating Rib Lake at home 7-2. Rib Lake enters the poll at No. 10 this week, with Greenwood staying put at No. 9. The top teams in Division 4 are defending Division 3 State Champion Webster at No. 1, followed by Mineral Point and Schullsburg/Benton
No movement for local teams in Division 3 as Iola-Scandinavia and Marathon stay put at Nos. 6 and 7 respectively. The top team in Division 3 is Prarie du Chein, with St. Mary Catholic second, and Coleman third.
You can see the full WCBA/Wissports.net rankings here.