Spencer, WI (OnFocus) Spencer Youth Wrestling Club is a youth wrestling club for grades 4K-5th grade, and this year's team made an impressive representation at the state level last weekend.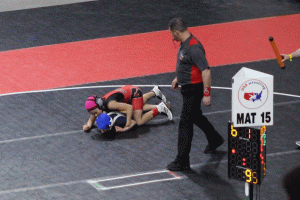 "Wrestling is a great way to keep kids active throughout the winter. The kids have the option whether to compete or not," said Stacy Wolf, President. "We compete as individuals as well as a team. The mission/goal of our program is to create a positive, fun and competitive learning environment focusing on retaining the kids all the way through high school. Specifically this year, we put a large focus on creating a family/team atmosphere for the wrestlers as well as the families of the wrestlers."
This year, the club had thirteen wrestlers compete for the chance to go to state. Out of the 13, they had four qualify (taking 1st or 2nd in their bracket) and four more wrestlers make the podium (placing 3rd and 4th).
Azariah Hoffmann, Lauren Pribbernow, Holden Lomax, and Riddick Meyer placed.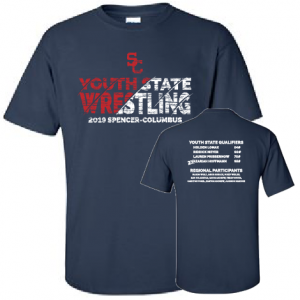 "All of our wrestlers, especially these four, have put in serious mat time this year," said Wolf. "We are very proud to have two girls competing as women's wrestling is on the rise all over the country. This is also a very young group for state, with three 2nd-graders and one 4th-grader."
This was Hoffmann's second time making it to state, where this year she placed 6th. Riddick went 2-2 and was 1 match away from the podium.
"Holden and Lauren wrestled really hard: Holden went 1-2 on the day and Lauren went 0-2," said Wolf.