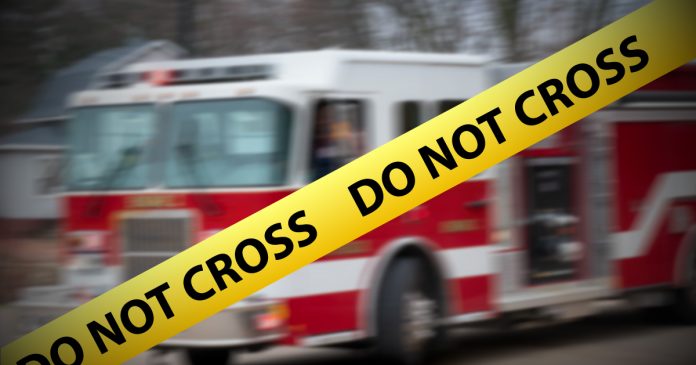 Wisconsin Rapids (OnFocus) Wisconsin Rapids Police Department posted a message on social media Sunday morning informing the public that they are search for a person after a report that somone jumped off the bridge.
Message from Wisconsin Rapids Police Department:
3:41 PM UPDATE: The water search has been discontinued. The Wisconsin DNR, Wisconsin Rapids Fire Dept, Wood County Rescue, and Ft. McCoy Fire Dept brought boats to the scene. The DNR and Ft McCoy boats had sonar locating equipment that searched the waterway and also a "grid area" of where this incident happened. No body has yet been found.
In addition to the water search, WRPD Officers continued (and still continue) to give extra patrol to the area and have also alerted neighbors in the area.
No one has reported a missing person as of this time. We will continue to monitor the area and follow up on any and all leads that are called in.
UPDATE: Witness stated that the person who jumped into the river is described as the following–5'10" to 6′ tall, thinner build, shaggy hair, and dark colored clothes. If you have a family member, friend, neighbor, etc who you may believe is this person please contact us right away.
On March 24, 2019 at approximately 5:25 AM the Wisconsin Rapids Police Department was dispatched to the Riverview Expressway bridge. We had received a report of a person who jumped off the bridge. This person was observed jumping by a subject who was driving by. The unknown subject jumped from the south side of the bridge along the east end of the bridge.
Wisconsin Rapids police officers along with Wisconsin Rapids fire department did a search of both riverbanks via foot, squad patrol, and spotlights but nothing was found. When daylight broke the Wisconsin DNR was called to do a search of the river by boat.
If anyone has information on who this subject could be please call the Wisconsin Rapids Police Department at 715-423-4444 and report any information that you may have. The case number is 19-6140. If you want to remain anonymous you can also call Wood County crimestoppers. The phone number for crimestoppers is one 800-325-STOP.
As of 8:00 am, Officers are still patrolling the riverbanks, a DNR boat is in the water, WRFD is dispatching a boat to the water, and Wood County rescue is also sending a boat to the river.
Further updates will be posted when we receive them.