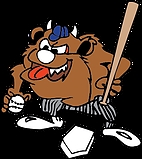 PLOVER – The Marshfield Post 54 Senior American Legion baseball team had its three-game winning streak snapped as it was shut out by Plover 5-0 in a Wisconsin Valley Legion League game Wednesday night at Memorial Park.
Marshfield was held to six hits by Plover pitcher Brett Ehr, who threw a complete game with six strikeouts and just one walk.
Plover scored four times in the second inning against Marshfield pitcher Preston Wagner, who then settled in and finished off a complete game as well. He allowed seven hits and two walks, while striking out two.
Dylan Trigg walked with the bases loaded to plate the first run of the game, then Kaden Roberts had a two-run single to make it 3-0.
Logan Schulfer added a sacrifice fly to give the Black Sox a 4-0 lead.
Plover made it 5-0 when Jack Kelly delivered a sac fly in the fifth.
Marshfield had runners in scoring position in the second, fourth and sixth innings but were unable to plate any runs.
Devyn Palmer had two of Marshfield's six hits and Riley Boushack added a double to lead the Marshfield offense.
Cam Stampfl and Derek Baumgartner each had two hits for Plover.
Marshfield (3-5, 1-2 WVLL) will play another league game at Merrill on Thursday.
Black Sox 5, Blue Devils 0
Marshfield 000 000 0 – 0 6 0
Plover 040 010 x – 5 7 0
WP: Brett Ehr. LP: Preston Wagner.
SO: Wagner 2; Ehr 6. BB: Wagner 2; Ehr 1.
Top hitters: M, Riley Boushack 2B; Devyn Palmer 2×3. P, Derek Baumgartner 2×3, run; Cam Stampfl 2×3, 2B, run; Kaden Roberts 1×4, 2 RBIs.
Records: Marshfield 3-5, 1-2 Wisconsin Valley Legion League; Plover not reported.