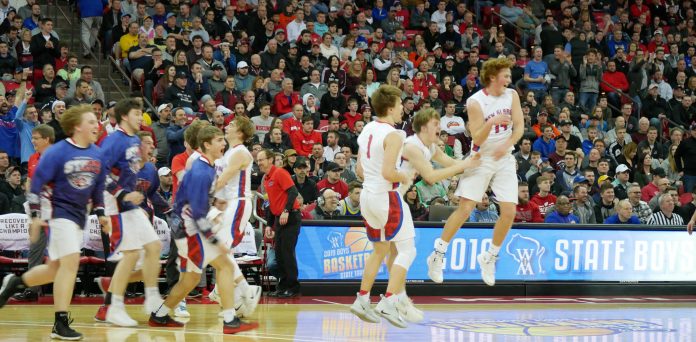 New Glarus won the Division 4 State Championship beating Lourdes Academy 67-62 in a back and forth game.
The game would see 18 lead changes and no team took a lead of more than 5. New Glarus took the lead for good with 10:58 left in the game when Zach Feller hit a shot and get the foul, converting on the free-throw. Lourdes would cut the lead to one twice after that but were never able to take back the lead.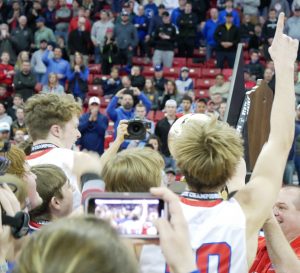 New Glarus won their first state championship, and in their first appearance in the WIAA State Tournament in 87 years.
Jaden Kreklow led new Glarus with 22 points, Mason Martinson scored 17, and Zach Fuller added 12. Preston Ruedinger led Lourdes with 17, Hayden Jones scored 16 to go with 10 rebounds, and Benny Huizenga scored 13.