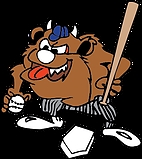 MARSHFIELD – Marshfield Post 54 put up a pair of four-run innings and enjoyed a solid pitching performance to down Wausau Post 10 8-1 in a Senior American Legion baseball game Tuesday night at Jack Hackman Field.
The win is the Blue Devils' third in a row as they improve to 3-4 overall and 1-1 in the Wisconsin Valley Legion League.
Marshfield struck first, putting up four runs in the opening inning.
Singles by Isaiah Baierl and Mason Coffren, and a walk to Riley Boushack loaded the bases. Devyn Palmer followed with a sacrifice fly to plate Baierl. After another walk to Matt Handrick, Ben Gust ripped a double to left field to clear the bases and put the Blue Devils up 4-0.
Wausau managed a single run in the fifth on an RBI single by Jake Thome, but that would be all it would get against Marshfield starter Will Voss.
Voss allowed six hits and walked four in six innings, striking out seven. Cole Hediger walked the lead-off batter in the seventh before coaxing a double play and then striking out the final batter to finish off the win.
Marshfield would add four insurance runs in the bottom of the fifth. Eli Drexler singled, Baierl walked, and Coffren singled to lead the bases again.
Boushack had a two-run, Coffren scored on a passed ball, and Gust singled to score another run and give Marshfield an 8-1 lead.
Gust finished with two hits and four RBIs, Boushack went 2-for-2 with two runs scored and two RBIs, and Coffren also had a pair of hits for the Blue Devils.
Marshfield will play another league game at Plover on Wednesday at 7 p.m. at Memorial Park, watch the game live at zaleskisportsshow.com/live-sports.
Marshfield 8, Wausau 1
Wausau 000 010 0 – 1 6 0
Marshfield 400 040 x – 8 8 0
WP: Will Voss. LP: Ben Liss.
SO: Liss (5 inn.) 3, Matt Heinrich (1 inn.) 1; Voss (6 inn.) 7, Cole Hediger (1 inn.) 1. BB: Liss 3, Heinrich 0; Voss 4, Hediger 1.
Top hitters: W, Jake Thome 2×4, RBI. M, Isaiah Baierl 1×3, 2 runs; Mason Coffren 2×3, 2 runs; Riley Boushack 2×2, 2 runs, 2 RBIs; Ben Gust 2×3, 2B, 4 RBIs.
Records: Wausau not reported; Marshfield 3-4, 1-1 Wisconsin Valley Legion League.