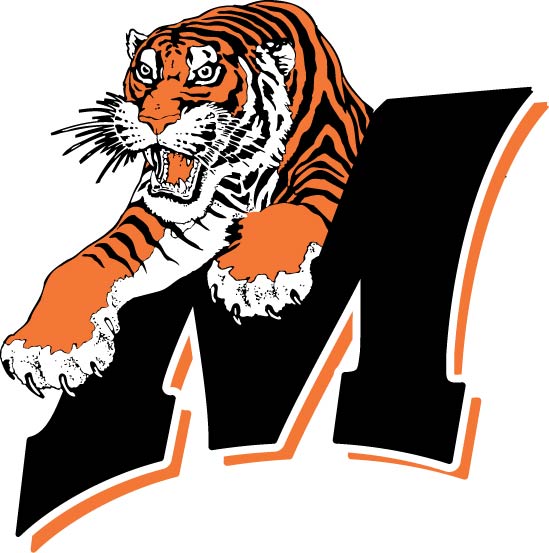 MARSHFIELD – The Marshfield girls soccer team earned a big home win on Thursday, scoring two goals in the first 10 minutes on its way to a 3-1 win over Wausau East at Griese Park.
With the win the Tigers improve to 8-7-2 overall and 5-4-2 in the Wisconsin Valley Conference as they push to finish in third place in the conference standings. Marshfield entered the game one point behind Stevens Point for third.
Nina Hashimoto scored 5:23 into the game and Kate Schilling added another goal at the 10:15 mark, off an assist by Brooke Michalski, to open up a 2-0 lead.
That lead held until East finally got a shot past Marshfield goalie Mikayla Brueggen 15:26 into the second half, cutting the Tigers' lead in half.
That would be all the Lumberjacks could muster. Hashimoto added another goal with 1:42 left in the game and Brueggen finished with three saves in the win.
"It is great to get a win when you do not play your best, and the weather as well with the heat and sun may have played into the fatigue," Marshfield coach Steve Lindner said. "We will, in all likelihood, see this team in regionals and we will need to refocus and really show what we have been doing well recently.
"The defense has been stellar lately and overall, it played another nice game. Eva Hahlstrom really stood out, along with Paige Gruenling, on defense with the entire unit doing a nice job. Nina scored her 18th and 19th goals of the Valley season and Kate scored her sixth overall. It was nice to see Kate get on the board again after a frustrating game for her Tuesday against D.C. Everest. She has been working hard in the games and tonight it paid off for her."
Marshfield hosts Menomonie on Saturday and is at Shawano on Monday in a pair of nonconference games. The Tigers finish their regular-season schedule Tuesday at Griese Park against Wausau West.
The WIAA playoff brackets and first-round matchups will be announced next week, with play beginning Tuesday, May 28.
Tigers 3, Lumberjacks 1
Wausau East 0 1 – 1
Marshfield 2 1 – 3
First half: 1. M, Nina Hashimoto, 5:23; 2. M, Kate Schilling (Brooke Michalski) 10:15.
Second half: 3. WE, Emma Dehnel (Abby Thompson), 60:26; 4. M, Hashimoto, 88:18.
Total shots: Wausau East 6; Marshfield 9.
Shots on goal: WE 6; M 18.
Corner kicks: WE 5; M 6.
Saves: WE, Alexis Tate 6; M, Mikayla Brueggen 3.
Records: Wausau East 5-6-1, 4-5-1 Wisconsin Valley Conference; Marshfield 8-7-2, 5-4-2 Wisconsin Valley Conference.