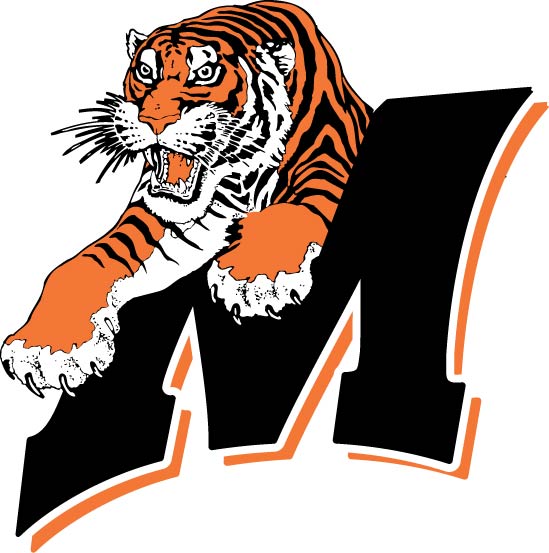 STEVENS POINT – The Marshfield baseball team opened its Wisconsin Valley Conference schedule with a split of a doubleheader against Stevens Point on Tuesday at Bukolt Park.
Stevens Point, the defending Wisconsin Valley Conference champion and winner of six of the past seven titles, jumped on Marshfield with an eight-run fourth inning to beat the Tigers 12-2 in the opener.
Marshfield returned the favor, scoring seven times in the third inning of Game 2 and racing to a 10-0 win to earn the split. Both games ended via the 10-run rule after five innings.
Nine Marshfield walks and 10 hits by Stevens Point led to the rout in the opener for the Panthers (2-2 overall).
Mason King and Jack Kelley each went 3-for-3, and Austin Beyer had a home run and scored three times for Stevens Point in Game 1.
Marshfield was limited to three hits by Kenny Schultz and Logan Schulfer, who combined to strike out eight. Mason Coffren, the losing pitcher, had an RBI double, and Isaiah Baierl had the Tigers' other RBI.
In the second game, Marshfield pitcher Preston Wagner earned the five-inning complete-game shutout win, striking out six, walking three, and allowing three hits.
Jacob Earll had a single and a home run, Ben Gust had two hits and four RBIs, and Brant Bohman also had a pair of hits for the Tigers (4-5 overall).
"It was nice comeback win in the nightcap," Marshfield coach Jon Bauer said. "We had a few guys with multiple hits and Jacob had a big hit in our seven-run inning. Preston had an outstanding effort on the mound. Our hustle on the base paths was another key to this victory."
Marshfield's next scheduled game is Monday at home against Eau Claire North.
Game 1
Panthers 12, Tigers 2
Marshfield 100 01 – 2 3 2
Stevens Point 012 81 – 12 10 0
WP: Kenny Schultz. LP: Mason Coffren.
SO: Coffren (2 2/3 inn.) 0, Isaac Meverden (1/3 inn.) 0, Mason Pavloski (1 inn.) 0; Schultz (4 inn.) 7, Logan Schulfer (1 inn.) 1. BB: Coffren 6, Meverden 2, Pavloski 1; Schultz 0, Schulfer 1.
Top hitters: M, Coffren 2B, RBI; Isaiah Baierl RBI. SP, Brady Franz 2 runs; Mason King 3×3, 2B; Austin Beyer HR, 3 runs, 3 RBIs; Jack Kelly 3×3, 2 runs, RBI.
—
Game 2
Tigers 10, Panthers 0
Stevens Point 000 00 – 0 3 5
Marshfield 007 3x – 10 10 1
WP: Preston Wagner. LP: Dylan Trigg.
SO: Trigg (2 1/3 inn.) 2, Reese Gaber 2, Dylan Davis 0; Wagner 6. BB: Trigg 2, Gaber 2, Davis 0; Wagner 3.
Top hitters: M, Brant Bohman 2×3; Baierl 2 runs; Wagner 2 runs; Ben Gust 2×3, 2B, 4 RBIs; Jacob Earll 2×3, HR, 2 RBIs.
Records: Marshfield 4-5, 1-1 Wisconsin Valley Conference; Stevens Point 2-2, 1-1 WVC.