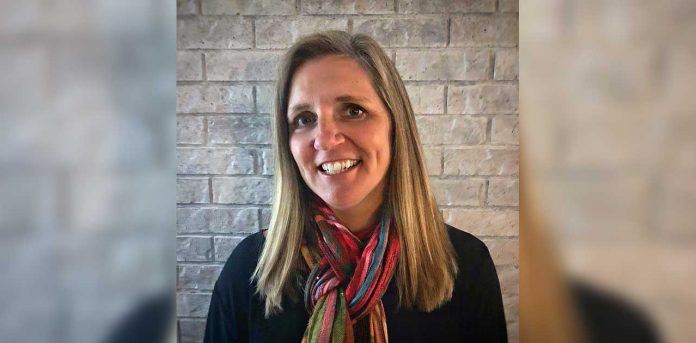 The Board of Directors of the Marshfield Area Community Foundation, Inc. is excited to announce that Stacey Schultz has been appointed as the new Executive Director of the Marshfield Area Community Foundation, Inc.(MACFI).
Stacey comes to the Community Foundation with a wealth of experience with local non-profits. For the last nine years, she was the Director of Community & Day Services for ODC, Inc. Prior to that time she served as the Interim Executive Director for United Way and Wood County Unified Services Community Services Supervisor.
Stacey has volunteered with Kiwanis, Columbus Catholic Schools, Girl Scouts, Marshfield Area Coalition for Youth, and Pathway Partners. Stacey brings experience with community outreach, a collaborative approach, and a strong work ethic.
Stacey attended University of Wisconsin-Marshfield Wood County and received her Associate Degree before getting her BS from the University of Wisconsin La Crosse. She and her husband Rob returned to Marshfield in 2001 to live, work, and raise their family. Rob is the Circulation Specialist Supervisor for the Everett Roehl Marshfield Public Library.
They have three children. Ruthey (21) is attending college at the University of Dayton in Ohio, Ella (18) just finished her freshman year at the University of Wisconsin-Madison, and Gus (13) is in Middle School at Columbus. She likes hiking, biking, cross-county skiing and reading.
"We were fortunate to have several excellent candidates and are very happy to welcome Stacey to this important role in our community. Stacey's energy, knowledge and passion for the Marshfield area will contribute greatly to the ongoing efforts by MACFI to improve to enrich the quality of life in our area," said Ben Bauer, the Chair of MACFI. "It's comforting to know that we can look forward to great leadership for the future of MACFI. We also would like to congratulate and thank Amber Kiggens-Leifheit for all she's done for MACFI and our community."
Kiggens-Leifheit has served as the Executive Director for the past eleven years. She led the Community Foundation with great compassion for the community. Under her leadership, the number of funds, assets, and number of community projects have grown.
The Community Foundation now has 223 funds, $16M in assets, and has been involved with most of the wonderful projects you see in the Marshfield area. The Wildwood Pavilion and restrooms, the new Kodiak Bear Exhibit at Wildwood Zoo, Weber Park, Hackman Field, Miller Park, Graham Olson Field, Hardacre Park, Hamus Park, Bream Disk Golf, Griese Park, the ACE Academy, Boson Tennis , Tiny Tiger Intergenerational Center, Wenzel Family Plaza, the new Marshfield Area Pet Shelter, The Everett Roehl Marshfield Public Library and Community Center, the new Marshfield Community Athletic Facilities, and soon the new Marshfield Outdoor Aquatic Center were all funded through the Marshfield Area Community Foundation.
Community Foundation Seeking Applicants for Executive Director