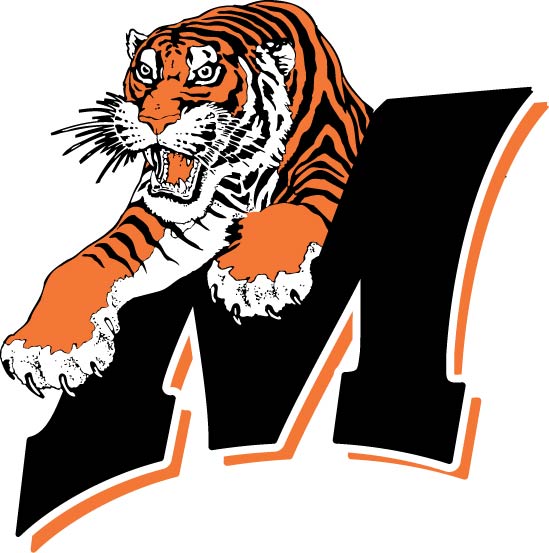 MERRILL – Nina Hashimoto scored three times in the first half as Marshfield dominated Merrill and won 6-0 in a Wisconsin Valley Conference girls soccer game Thursday night at Merrill High School.
The game was moved from Marshfield to Merrill due to wet field conditions at Griese Park. Marshfield was considered the home team.
The Tigers are now 7-6-2 overall and 4-3-2 in the Wisconsin Valley Conference as they continue their surge late in the season. Marshfield is 4-1-2 over its last seven games.
After a scoreless 21 minutes, Hashimoto scored three goals in a span of 12½ minutes to put Marshfield in control. Nicole Simon assisted on two of the goals. Hashimoto now has 20 goals this season and the junior has moved into second place on the all-time scoring list for the Tigers' program with 106 points. Darian Molter is the all-time scoring leader with 261 points.
Simon added a goal in the 65th minute, and Kate Schilling and Paige Preston added goals in the next two minutes to put the finishing touches on the victory. Preston's goal was her first of the season.
Mikayla Brueggen had to make only two saves in goal for the Tigers, who controlled all aspects of the game.
"Our passing is really looking good, and with some better touches and a little better positioning, we look to be peeking and show consistent improvement," Marshfield coach Steve Lindner said. "This is a special team with some quality wins and ties against SPASH and Rapids, and winning the games we should do well in. The confidence keeps going up with each week."
Marshfield will play three home games next week, hosting D.C. Everest on Tuesday, Wausau East on Thursday, and Menomonie on Saturday, May 18.
Tigers 6, Bluejays 0
Merrill 0 0 – 0
Marshfield 3 3 – 6
First half: 1. MAR, Nina Hashimoto (Nicole Simon), 21:30; 2. MAR, Hashimoto, 22:46; 3. MAR, Hashimoto (Simon), 33:57.
Second half: 4. MAR, Simon (Hashimoto), 64:44; 5. MAR, Kate Schilling, 66:04; 6. MAR, Paige Preston (penalty kick), 67:40.
Saves: MAR, Mikayla Brueggen 2; MER, Kaylee Bowe 12.
Records: Marshfield 7-6-2, 4-3-2 Wisconsin Valley Conference; Merrill 2-10-1, 1-8 WVC.