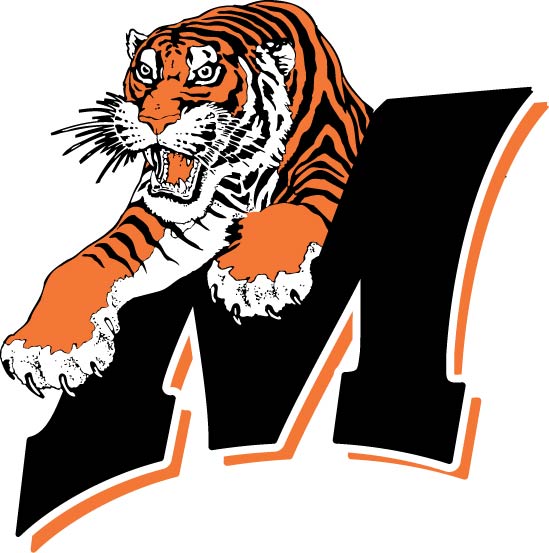 MARSHFIELD – The Marshfield girls soccer team led at halftime against conference leader D.C. Everest, the sixth-ranked team in the latest Division 1 state poll, but the Tigers couldn't hold on and lost 5-2 on Tuesday at Griese Park.
Nina Hashimoto scored in the fourth minute and added another goal with 3:43 to go before halftime, putting the Tigers on top 2-1.
However, that was all the Marshfield offense could muster. The Tigers were held without a shot on goal the rest of the way and Everest pulled ahead behind Maddie Simpson.
Simpson scored three times in the second half, finishing with four goals in the game.
D.C. Everest remains perfect in the Wisconsin Valley Conference at 9-0 and improves to 15-1-1 overall. Marshfield is now 7-7-2 and 4-4-2 in the WVC.
"This was a very physical game with 13 fouls called on each team," Marshfield coach Steve Lindner said. "We played and countered each scoring attempt for most of the game and weathered the first five minutes of the second half, and looked like an upset was brewing. But Maddie Simpson was simply too much. There is a reason she is the defending player of the year in the conference and showed why she probably will again be player of the year."
Marshfield hosts Wausau East on Thursday and Menomonie on Saturday as the season winds down.
"The coaching staff could not be prouder of the effort we put forth and the progression all year has been fun to watch," Lindner said. "Over the past 12 days we have really stepped it up and hope to continue this drive into the playoffs."
Evergreens 5, Tigers 2
D.C. Everest 1 4 – 5
Marshfield 2 0 – 2
First half: 1. M, Nina Hashimoto (Courtney Meyer), 3:51; 2. DC, Maddie Simpson (Eli Hersberger), 28:50; 3. M, Hashimoto, 41:17.
Second half: 4. DC, Simpson, 59:32; 5. DC, Meghan Heil, 69:33; 6. DC, Simpson (Emily Middlestadt), 78:51; 7. DC, Simpson, 79:55.
Total shots: D.C. Everest 12; Marshfield 2.
Shots on goal: DC 11; M 3.
Corner kicks: DC 5; M 2.
Saves: DC, Sonja Budliski 1; M, Mikayla Brueggen 7.
Records: D.C. Everest 15-1-1, 9-0 Wisconsin Valley Conference; Marshfield 7-7-2, 4-4-2 Wisconsin Valley Conference.