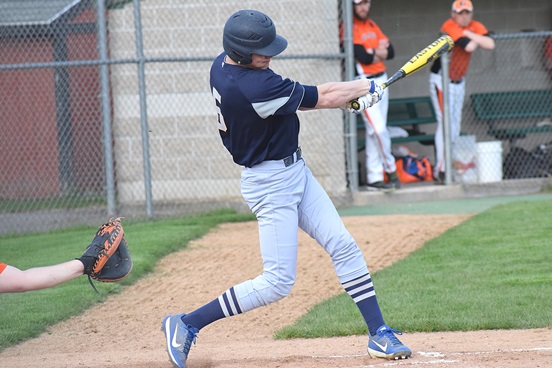 MARSHFIELD – Columbus Catholic used an eight-run second inning to blow past Granton and win 11-1 in a Cloverbelt Conference East Division baseball game Monday at Jack Hackman Field.
After a scoreless first inning, the Dons batted around in the second and plated eight runs. Columbus Catholic (3-8, 3-5 Cloverbelt East) added three more runs in the third inning and won in 4½ innings due to the 10-run rule.
Noah Taylor had a double and two RBIs, and Bryce Fuerlinger and Jaden Nienast each had a double and an RBI for the Dons.
Eden Jacobsen and Brock Bennington both had two hits, and Bennington drove in a pair of runs for the Dons.
Ethan Meece picked up the win, allowing one run in three innings while striking out four.
Columbus Catholic hosts Greenwood at Tuesday.
Dons 11, Bulldogs 1
Granton 001 00 – 1 2 2
Columbus Catholic 083 0x – 11 8 1
WP: Ethan Meece. LP: Victor Rojas.
SO: Rojas 1; Meece (3 inn.) 4, Wyatt Drexler (1 inn.) 1, Adler (1 inn.) 1. BB: Rojas 7; Meece 3, Drexler 1, Adler 0.
Top hitters: G, Rojas 1×2, RBI. CC, Noah Taylor 2B, 2 runs, 2 RBIs; Bryce Fuerlinger 2B, RBI; Jaden Nienast 2B, RBI; Eden Jacobsen 2×2, RBI; Brock Bennington 2×3, 2 runs, 2 RBIs.
Records: Granton 0-14, 0-12 Cloverbelt Conference East Division; Columbus Catholic 3-8, 3-5 Cloverbelt East.