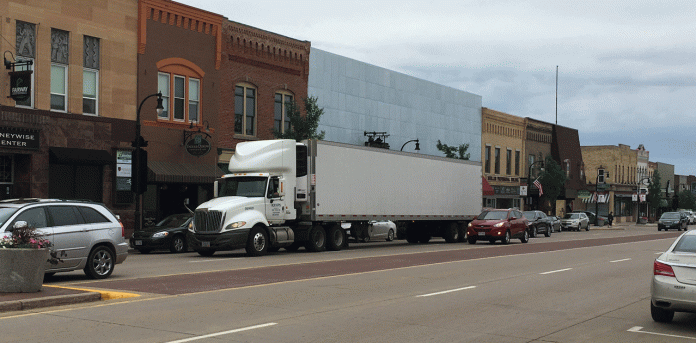 Marshfield – The City of Marshfield will be posting weight restrictions on some streets in the city. The restrictions will begin Wednesday, March 20, 2019. The City anticipates the restrictions to continue through the end of April or early May.
Please see the City of Marshfield's website for an official map for truck routes here: Public_TruckRoutes
The seasonal weight restrictions are as follows:
• Six (6) ton gross vehicle weight for single axle vehicles
• Ten (10) ton gross vehicle weight for tandem axle vehicles
If you have any questions, please feel free to contact the Street Department at 715-486-2081.