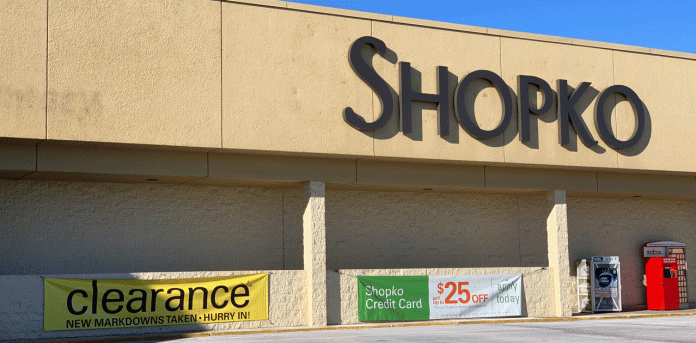 Marshfield, WI (OnFocus) On January 16, 2019, Shopko, a leading operator of general merchandise stores throughout the Central, Western and Pacific Northwest regions of the U.S., announced that it, along with its subsidiaries, had filed voluntary petitions for a court-supervised financial restructuring under Chapter 11 of the United States Bankruptcy Code.
This morning, Shopko representation confirmed via an official statement that the retailer will liquidate its assets and close all of its remaining locations by June.
The company stated in a media release that it was unable to find a buyer for the retail business and will begin winding down its operations beginning this week.
"This is not the outcome that we had hoped for when we started our restructuring efforts," Shopko CEO Russ Steinhorst said in a statement. "We want to thank all of our teammates for their hard work and dedication during their time at Shopko."
Founded in 1962 and based in Green Bay, Wisconsin, Shopko Stores Operating Co., was bought by Sun Capital in 2005 for about $1.1 billion. The company said it is committed to ensuring the orderly wind-down of operations that minimizes the impact of this development on its teammates, customers, vendors and the communities it serves.
This is a developing story. Check back later for updates.