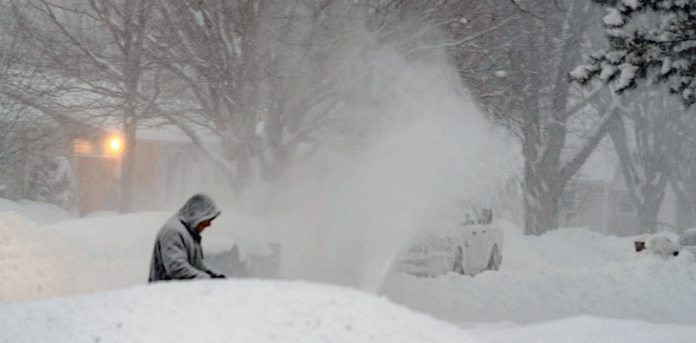 For the elderly who are struggling with snow removal, there's a solution.
Snow removal and lawn care company Solutionz, LLC is volunteering its services to plow driveways, salt sidewalks, and move snow for those 55+, or those who are handicapped, through Friday, March 15.
"If they've got a pile that's in their way, we'll remove it," said Travis Hill, Owner/General Manager.
He was inspired to continue paying it forward after witnessing how grateful an elderly man was for Hill's impromptu sidewalk snow removal on the way back from another job.
Those who would like assistance from the Solutionz team can call 715-384-4720. In lieu of payment, Solutionz asks those who call in to consider making a donation to Marshfield Area Pet Shelter, The Hannah Center, or Children's Miracle Network.