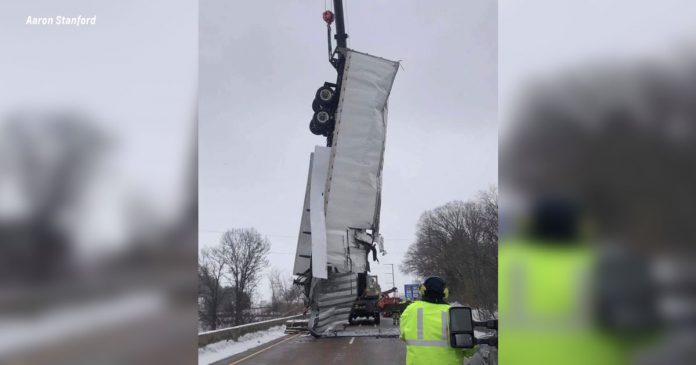 I-90/94 East CLOSED from Exit to WIS 13 to beyond Exit To US 12 because of Crash. Last Updated Feb 17 2019, 2:42 PM.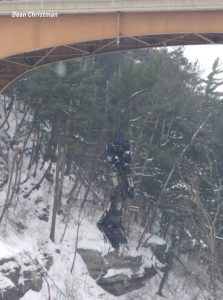 Sauk County | On Sunday February 17th, law enforcement closed the interstate near Mirror Lake in Wisconsin Dells as officials worked to recover a semi and trailer that apparently went over the bridge. The semi and trailer were discovered Sunday morning after a report of a damaged guardrail was reported along the interstate.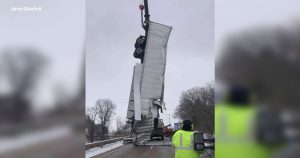 Crews used a crane to remove the semi and trailer from Mirror Lake. Mirror Lake is located southwest of Lake Delton near Wisconsin Dells. The bridge is over 100 feet above the lake. After removing the trailer, crews continued to work through the afternoon to remove the semi.
At this time the cause is unknown and no official statement has been made about the driver or possible passengers.
In January of 2011 a similar accident took place when a semitrailer crossed the median, crashed through the guardrail and plunged down a 107′ cliff, landing in Mirror Lake.
Developing Story…