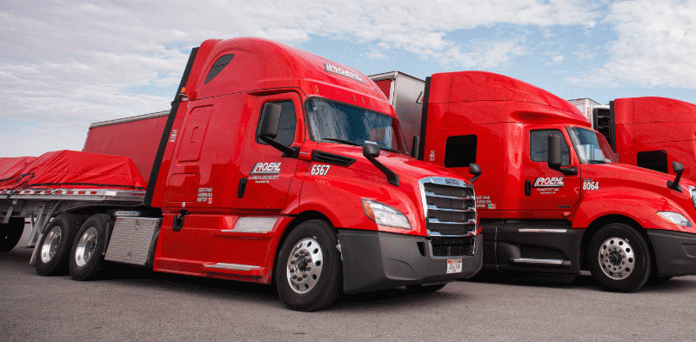 Roehl Transport will host a hiring event on Friday, March 15 from noon-7:00pm and Saturday, March 16 from 8:00am-1:00pm at Hotel Marshfield, 2700 S Central Ave.
"Roehl is hiring for home daily trucking jobs based in central Wisconsin," said Lucas Heart. "We also have home weekly and flexible home time positions."
Heart said that these are Class A CDL driving jobs, with no experience is required and paid on-the-job training available through Roehl's "Get Your CDL" program.
"We are also hiring for positions outside of the truck, like maintenance technicians, customer service representatives and more," he added, encouraging people to attend to learn about these great job opportunities.
"Anyone looking for a career with great pay and benefits should attend," he said. "Also, experienced truck drivers who want more home time and better pay and people who are interested in a trucking job but who do not already have a CDL."
Roehl is one of the largest, safest, and most successful trucking companies in North America.
"We are built on values that guide how we do our work," said Heart, adding that Roehl recently made Forbes' list of America's Best Midsize Employers List. "That shows up in how our teammates' perform every day."
Learn more at www.Roehl.Jobs or call 715-591-3795.