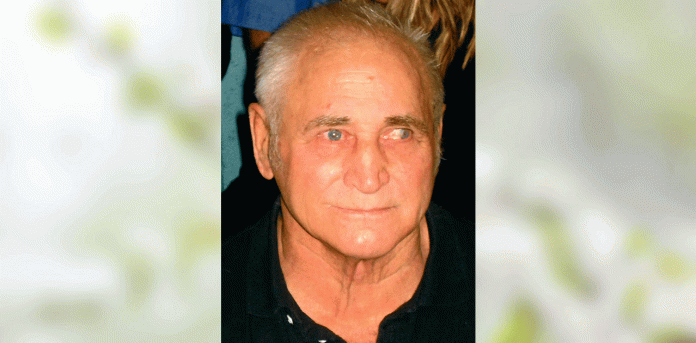 Wilfred V. Hennes, age 90, of Unity passed away on Friday, February 22, 2019 at his home while under the care of Hope Hospice and Palliative Care, Inc.
In accordance with his wishes, Wilfred's family will have private services at a later time.
Wilfred was born on April 30, 1928 to Joseph and Julia (Beyel) Hennes in the Town of Day. He was raised in Rozellville and attended St. Andrew's Parochial School. On August 19, 1953, Wilfred married Gayle Brzezinski at Sacred Heart Catholic Church in the Town of Cassel and together they raised nine children. They owned and operated a dairy farm in the Town of Unity.
He was a member of St. Mary's Catholic Church in Colby.
Wilfred enjoyed spending time with his family, hunting all types of game including deer, moose, caribou and small game, his fishing trips to Canada and Alaska, watching westerns and listening to Polka music on Sunday mornings.
Wilfred is survived by his wife, Gayle; his children, Cathleen (Craig) Binning of Ladysmith, William (Donna) Hennes of Unity, Mary Ann (Gerry) Jochimsen of Dorchester, Carol (Dean) Lietzow of Dorchester, Jean (Dean) Scidmore of Weston, Lori (John) Deiler of Stratford, Connie (James) Jozwiak of Marshfield and Dawn (David) Mercier of Colby; 25 grandchildren; 15 great-grandchildren and his sister Alvera Kann of Wisconsin Rapids.
He is preceded in death by his parents, Joseph and Julia; his son, Joseph; his brothers: Walter, Emmeran, Theodore and Sylvester; his sisters: Thecla, Marie, Agnes, Hilaria, Rita, Bernadine and Junilla; and a brother and sister in infancy.
Wilfred's arrangements are under the care of Life Tributes Funeral Home-Spencer. Please visit www.lifetributesfuneralhome.com to share thoughts and condolences.