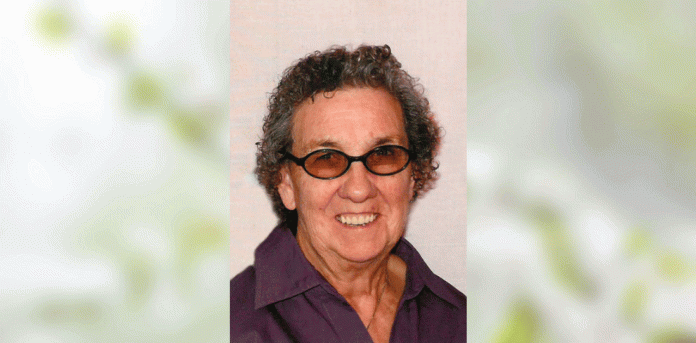 Ellen M. (Remus) Landwehr, 79, Town of Frankfort, passed away on Monday, February 25, 2019 at Aspirus Wausau Hospital.
Funeral services will be held at 11:00 am on Friday, March 1, 2019 at Emmanuel Lutheran Church, March Rapids with Rev. Philip Wilde officiating. Burial will follow at Athens Village Cemetery. A visitation will take place from 4:00 pm until 7:00 pm on Thursday and 10:00 am until service time on Friday, both at the church. Rembs Funeral Home is assisting the family.
Ellen was born on January 7, 1940 in Colby, Wisconsin to Charles and Norma (Voelker) Flick. She worked at the cheese factory and family farm while growing up and later continued to work as a farmer's wife the majority of her life.
On October 18, 1961, she married Arthur E. Remus in Menomonee Falls. He passed away on April 5, 2005. She was later united in marriage to LaVern T. Landwehr on October 2, 2010. He passed away on November 28, 2018.
She enjoyed gardening, canning, feeding and watching the birds, needlepointing, making baby quilts, and polka dancing where she was known to "party like a rockstar." She also enjoyed traveling in her later years.
Ellen is survived by her daughter, Susan (Joseph) Bargender, sons, Art "Joe" (Shelley) Remus, Scott Remus, her grandchild, Amy Yessa, step grandchildren, Dallas and Brandon Gollhardt, and many nieces, nephews and cousins. She is also survived by LaVern's children, Dale (Sonia) Landwehr, Mark (Susan) Landwehr, Carolyn (Dan) Stroetz, and Allen (Deanna) Landwehr, 10 grandchildren, 13 great granddaughters, 1 great grandson, and 2 more great grandchildren on the way. She is further survived by her siblings, Janet Wendling, Carmen Hainzlsperger, Wayne (Pat) Flick, Marie (Arden) Peterson, Charles (Gail) Flick, and Priscilla Adams.
She was preceded in death by her parents, brothers-in-law, Jerome Wendling and Raymond Hainzlsperger, and 2 nieces.
Condolences may be sent online to www.rembsfh.com