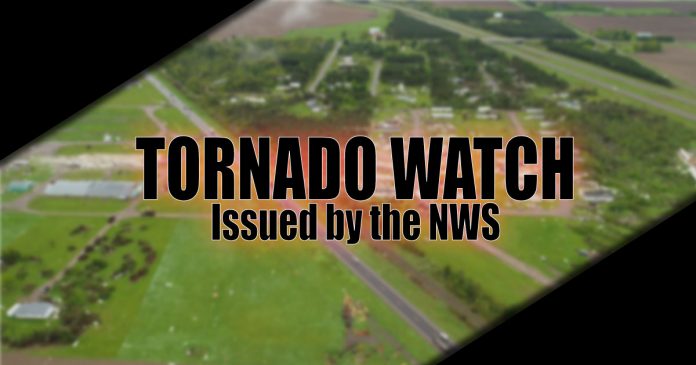 TORNADO WATCH FROM 3:30PM CDT WED UNTIL 11PM CDT WED WI.
WISCONSIN COUNTIES INCLUDED ARE ASHLAND BARRON BAYFIELD BROWN BUFFALO BURNETT CHIPPEWA CLARK DOOR DOUGLAS DUNN EAU CLAIRE FLORENCE FOREST IRON JACKSON KEWAUNEE LANGLADE LINCOLN MARATHON MARINETTE MENOMINEE OCONTO ONEIDA OUTAGAMIE PEPIN PIERCE POLK PORTAGE PRICE RUSK SAWYER SHAWANO ST. CROIX TAYLOR TREMPEALEAU VILAS WASHBURN WAUPACA WOOD
Tornado Watches are issued by the National Weather Service when conditions are favorable for the development of tornadoes in and close to the watch area. Their size can vary depending on the weather situation. They are usually issued for a duration of 4 to 8 hours. They normally are issued well in advance of the actual occurrence of severe weather. During the watch, people should review tornado safety rules and be prepared to move a place of safety if threatening weather approaches (Weather.Gov).