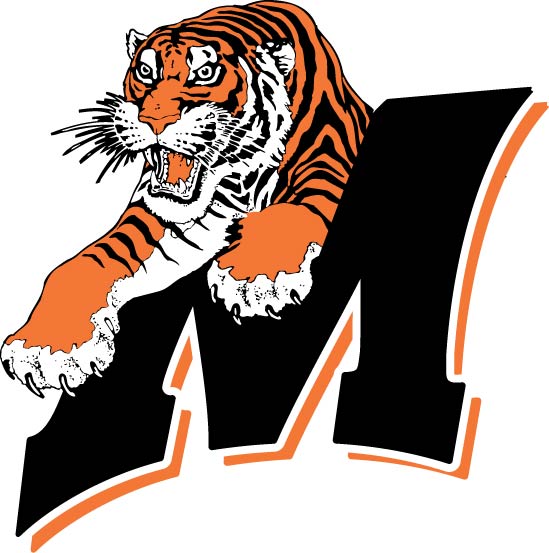 CHIPPEWA FALLS – Arguably the best season in the history of the Marshfield boys hockey program came to a screeching halt on Thursday night as the Tigers could not find a way to score until it was too late.
Chippewa Falls scored three times in the second period to bust open a scoreless game and went on to defeat Marshfield 3-1 in a WIAA boys hockey regional final at the Chippewa Falls Area Ice Arena.
Chippewa Falls (16-7-1) moves on to a sectional semifinal Tuesday against Eau Claire North (15-9-1) at Hobbs Arena in Eau Claire. The winner will play for a state tournament berth at Hobbs Arena on Feb. 23 against the winner of Eau Claire Memorial (16-7-2) and Hayward (19-4).
Marshfield finishes the season with a 16-8-1 record, the most wins in program history and the first winning season for the Tigers since 1999.
"Losing the way we did was a tough way to end the season," Marshfield coach Eric Bowman said. "Our teams matched up very well. They finished a few chances – the second goal that was scored was very questionable – and their goalie was playing well. It will take us some time to get over that game, but it is the nature of sports. Sometimes bounces go your way, and other times they go against you."
After a scoreless first period, Chippewa Falls scored three times in the final 11 minutes of the second to take command.
Marshfield actually outshot the Cardinals 32-29, but could only find the back of the net once as Ryan Krueger scored on a power play, off assists from Nate Boson on Isaiah Baierl, 40 seconds into the third period.
While the goal gave the Tigers hope of a comeback, they just couldn't penetrate the net and fell by two.
A.J. Trierweiler had 26 saves in goal for Marshfield.
"This group of players set a new school record for wins in a season, which is something I hope these players are very proud of," Bowman said. "We saw a great deal of growth throughout the season. We beat Wisconsin Rapids and D.C. Everest, which we have not been able to do in a very long
time.
"We staged some unbelievable comebacks that demonstrated the kind of character and heart this team had. We hope that we can carry some of the
positives from this season into the off-season as we work to continue to improve."
Cardinals 3, Tigers 1
Marshfield 0 0 1 – 1
Chippewa Falls 0 3 0 – 3
Second period: 1. CF, Isaac Lindstrom (Jack Schimmel), 7:09; 2. CF, Schimmel, 10:54; 3. CF, Kyler Holmlund (Tyler Bohland), 15:49.
Third period: 4. M, Ryan Krueger (Nate Boson, Isaiah Baierl), pp., 0:40.
Saves: M, A.J. Trierweiler 26; CF 31.
Records: Marshfield 16-8-1; Chippewa Falls 16-7-1.