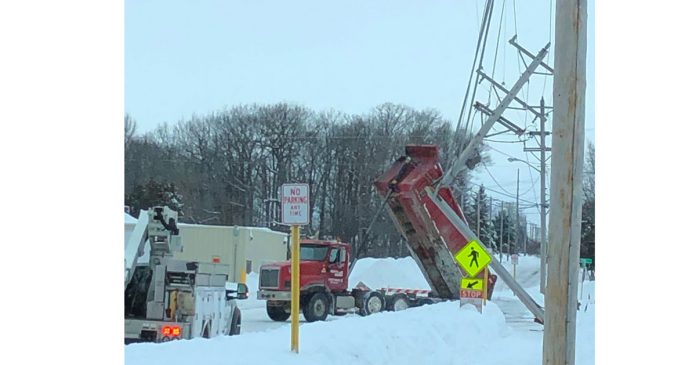 Power will be out for several hours at three impacted businesses.


MARSHFIELD (OnFocus) – Tuesday morning a call came in that a dump truck was tangled in the utility lines on Maple Ave. on the south side of Marshfield.
Marshfield Utilities will be working most of the day to remove the truck from the lines. Power will need to be disconnected.
UPDATE:
A call came shortly after 7 a.m. Tuesday that a quad axle dump truck struck power lines at the corner of Maple Ave. and 25th Street. At the time of the incident the truck was being used for snow removal operations. Marshfield Utilities will be spending the day addressing the situation.
Officer Esser also noted that between 6 and 7:30 a.m., four additional incidents took place involving vehicles.
UPDATE 9:45 a.m.:
Marshfield Utilities stated that three businesses are affected, but no residential areas.
Developing story, check back for details.